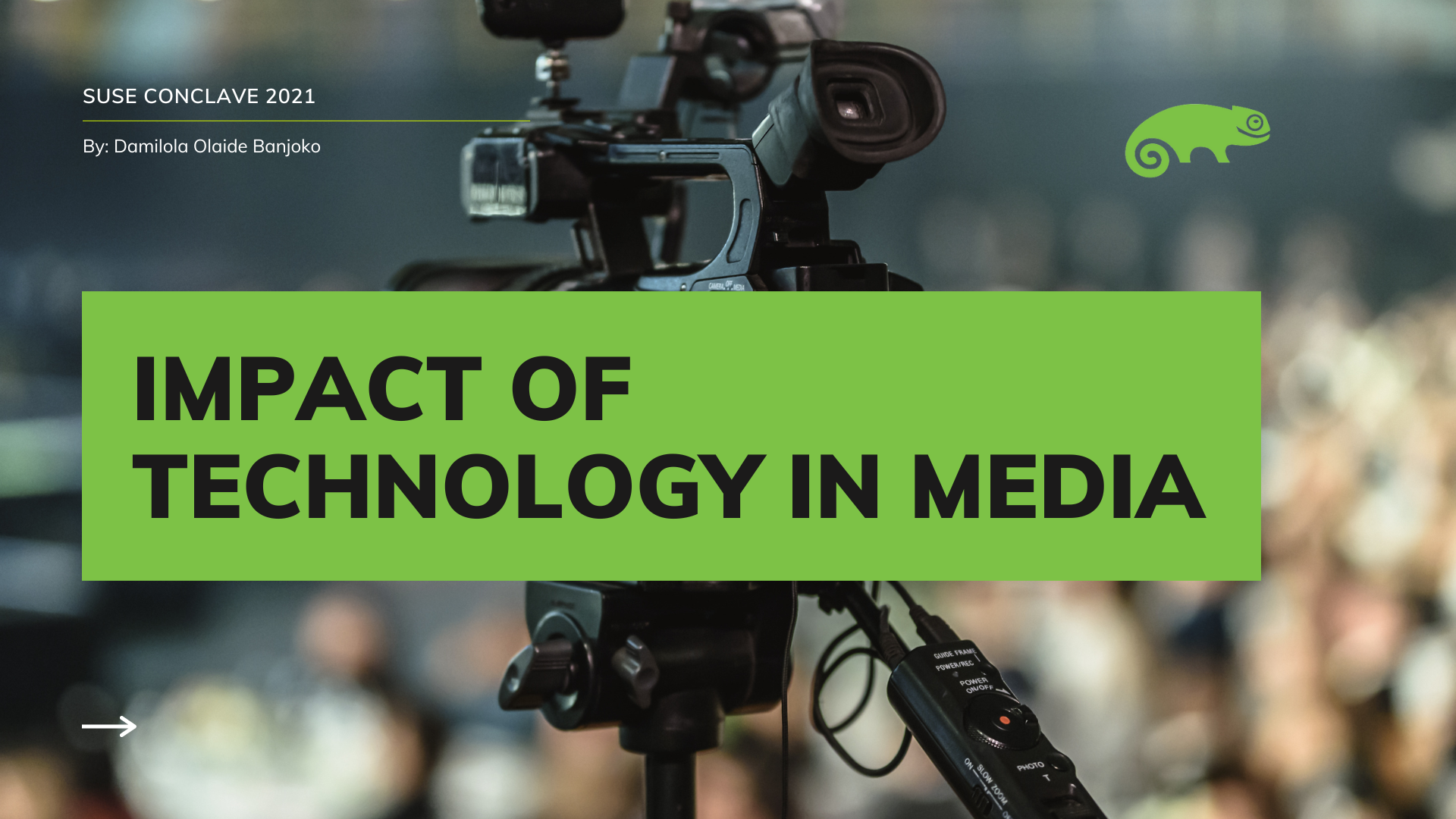 This year, at the SUSE Conclave 2021 event hosted for top beneficiaries in its Cloud Native Scholars program, our Director of Projects, Damilola was humbled to present on how technology would shape the media space in the years to come, post-pandemic and what industry proponents can do to stay ahead of that curve.
Like many other industries, the media sector faced a lot of disruption due to the pandemic, and recovery would be based on how quickly industry giants adapt and evolve with the ever-changing technology landscape.
Here are some insights on how media businesses can use technology advancements in their best interests.